Do You Have A Construction Project We Can Help With?
Building Inspiring Spaces
Shade Arabia specializes in modern membrane construction with the highest standards and optimum efficiency,  providing designers and clients a variety of affordable & long-lasting roofing solutions.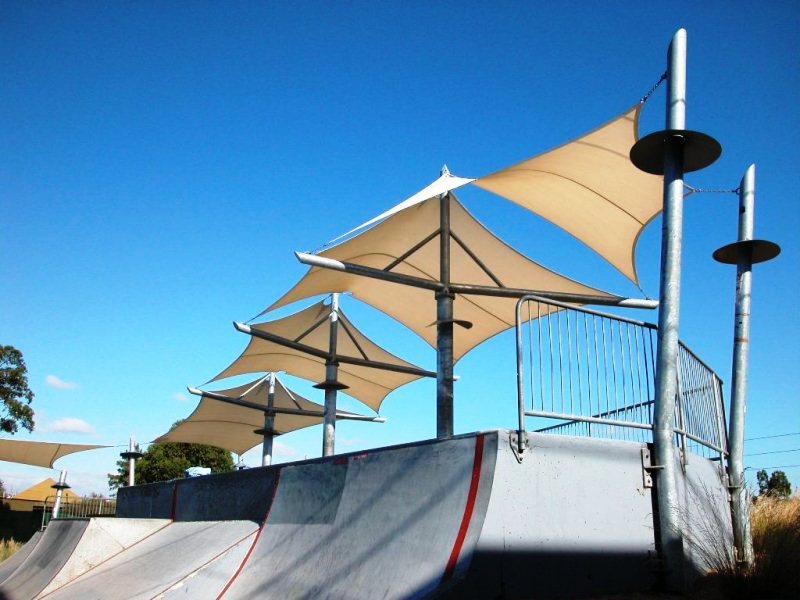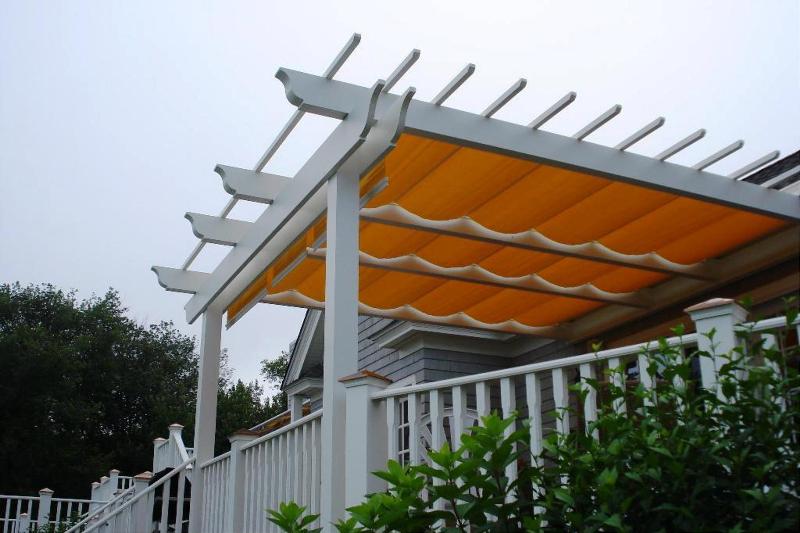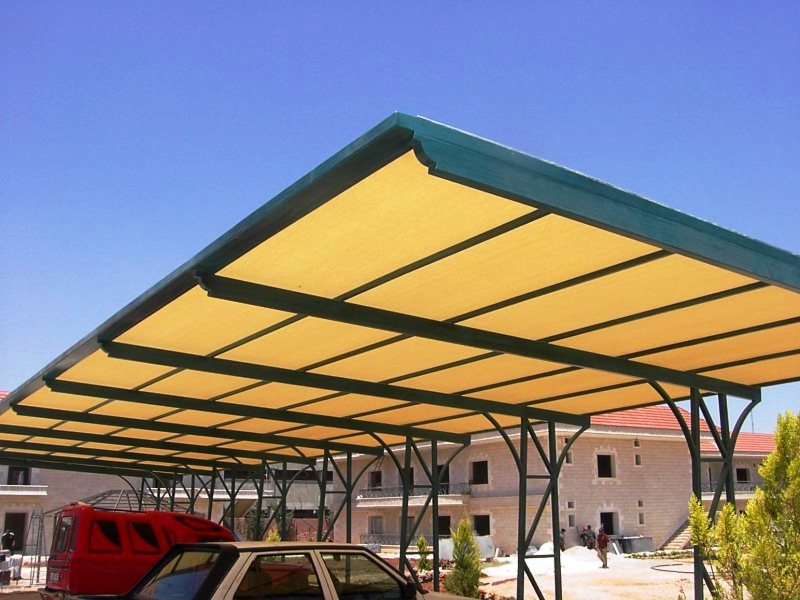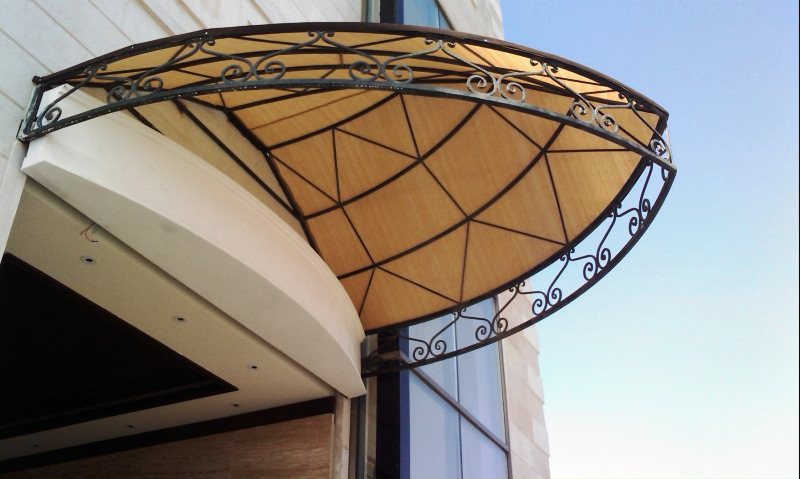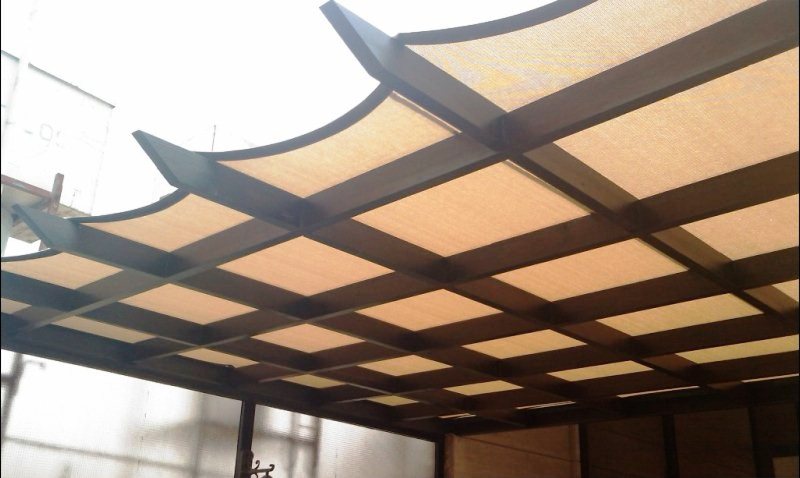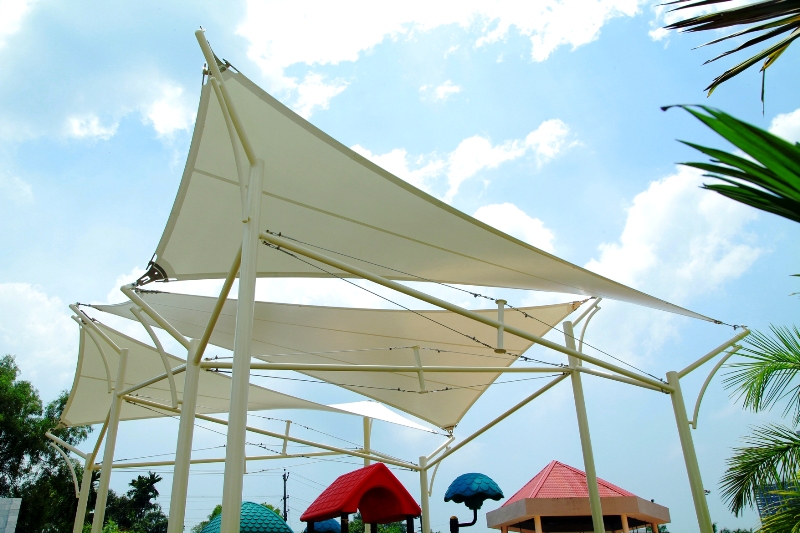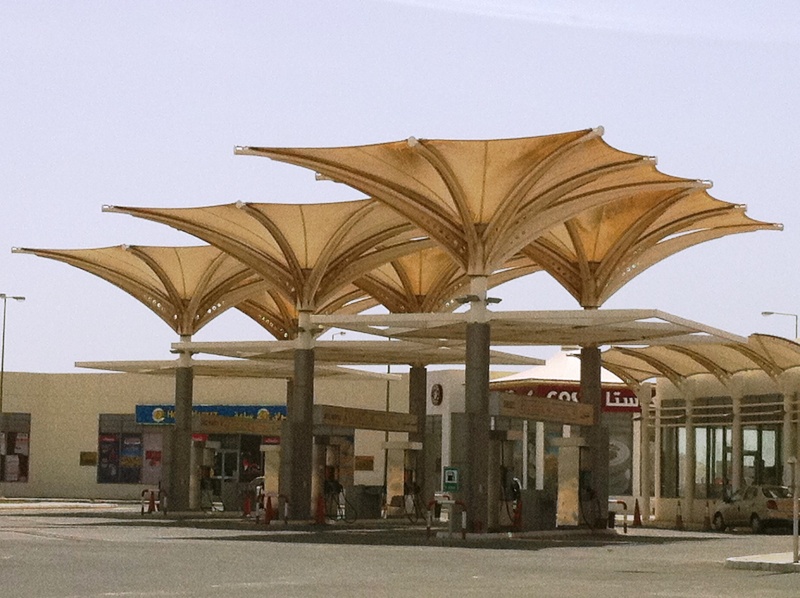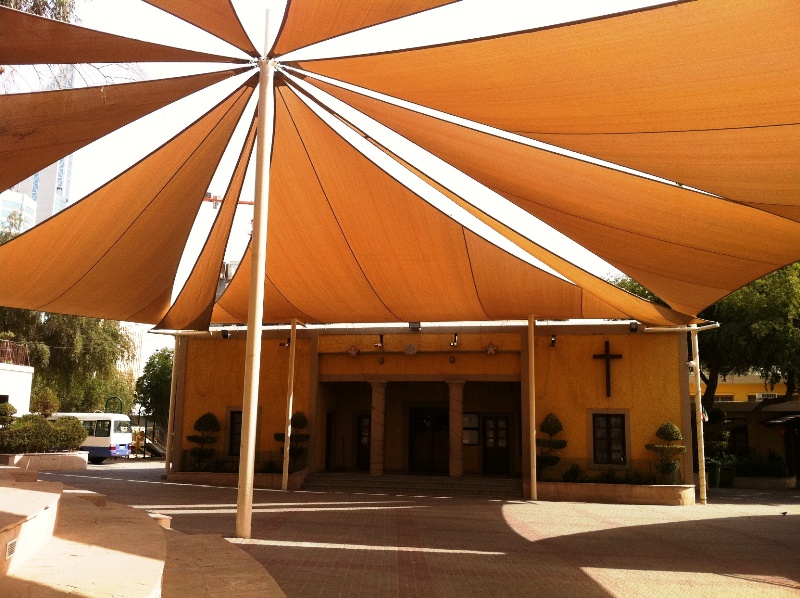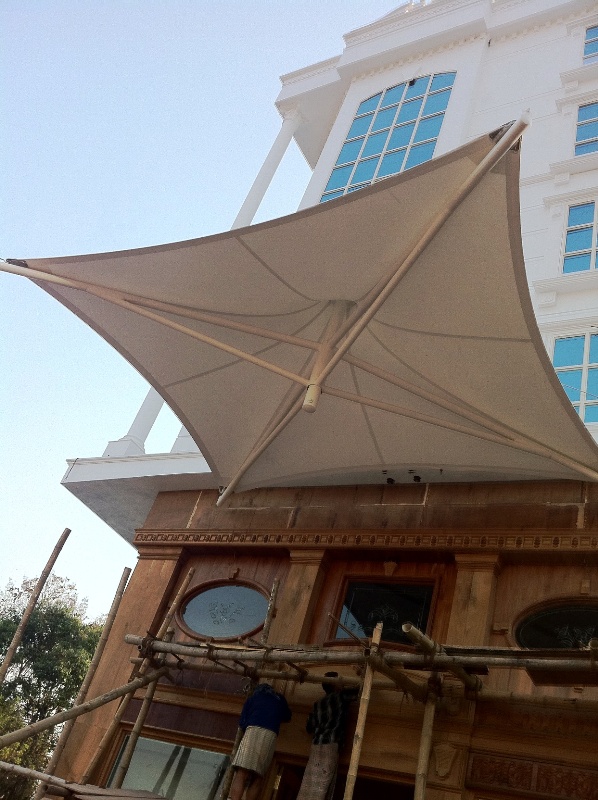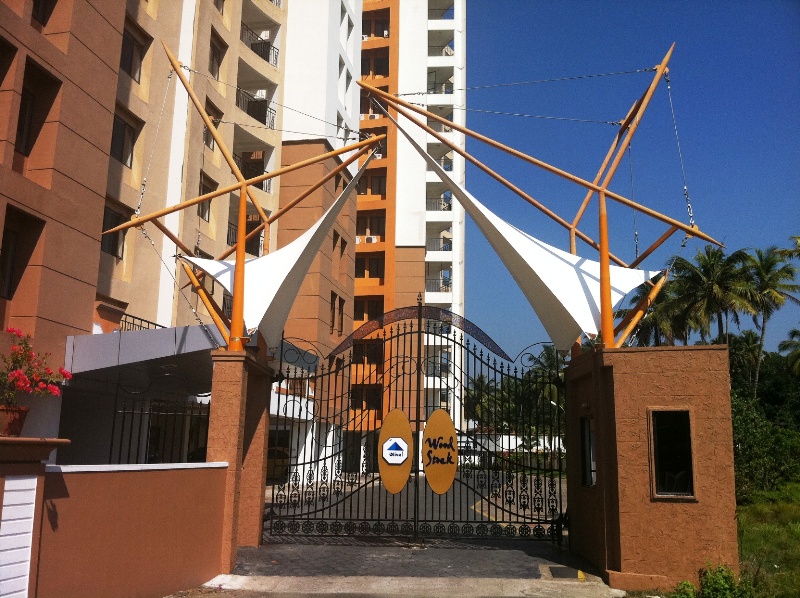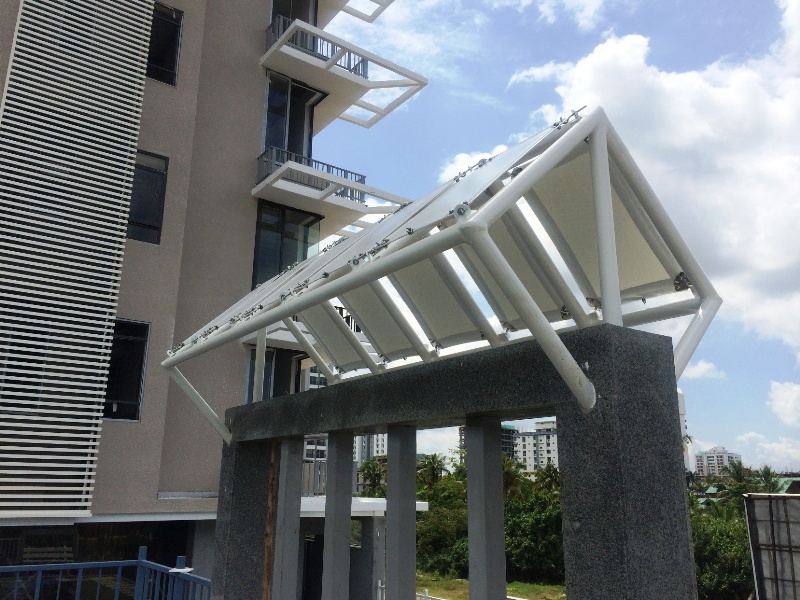 Be it a stadium roof, a marketplace or a bus station cover, or a roof cover for an archaeological site, we creatively use tensile fabrics to protect large buildings without disrupting building features like pillars. The excellent strength of the architectural membrane matched by its lightweight and flexibility allow tent structures to withstand heavy loads with minimal use of building material.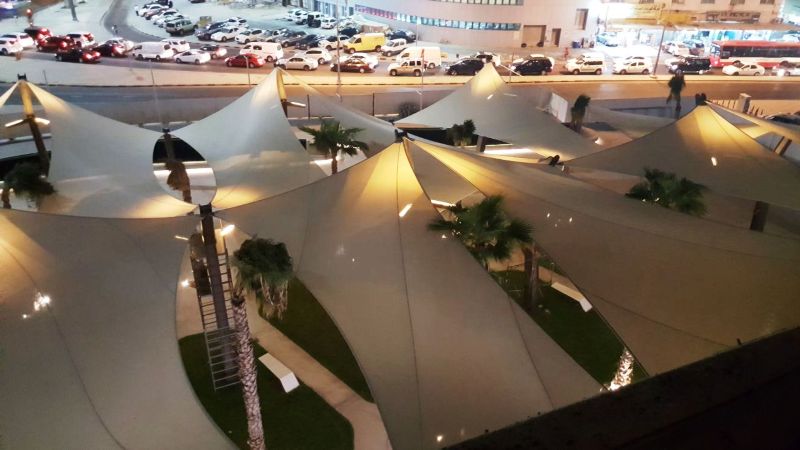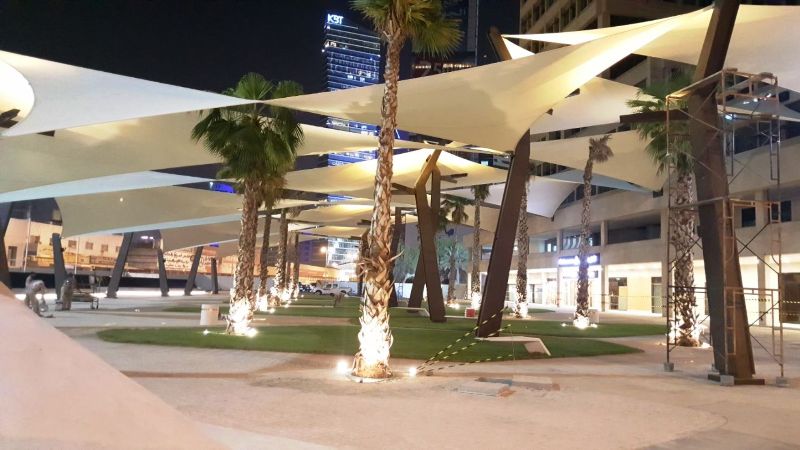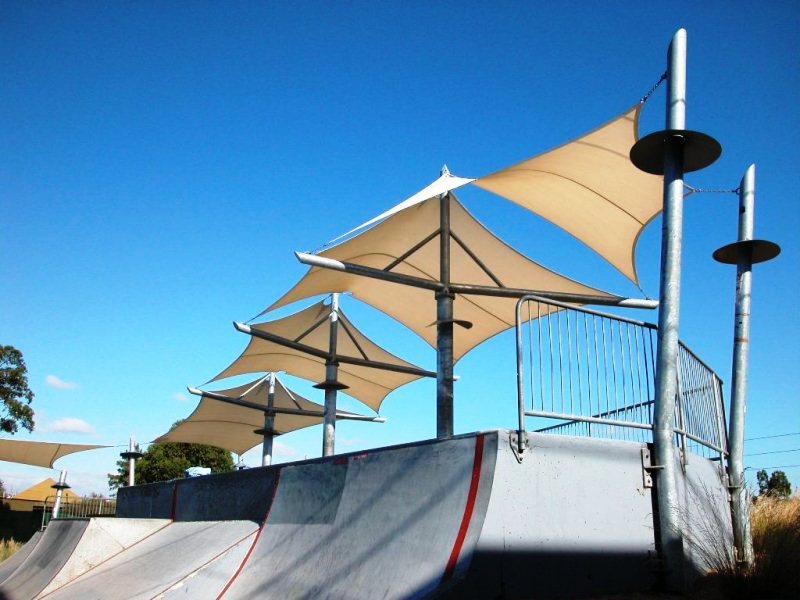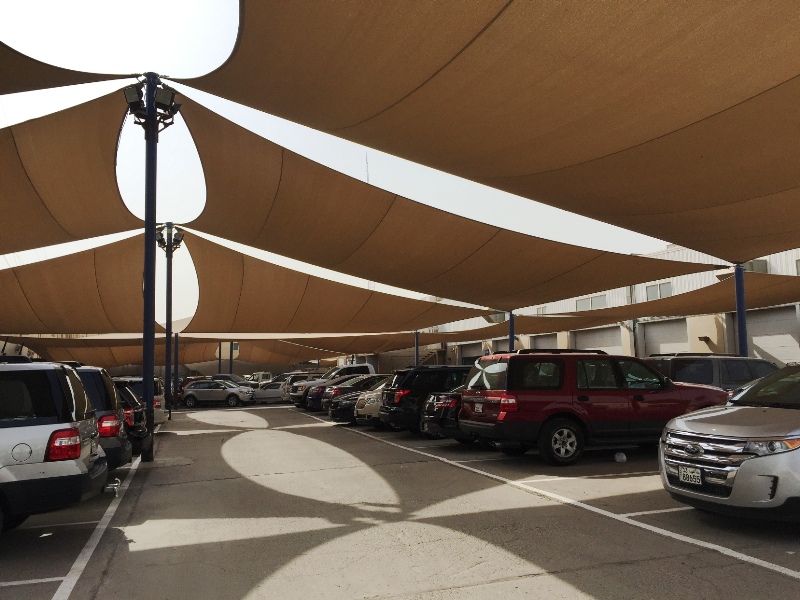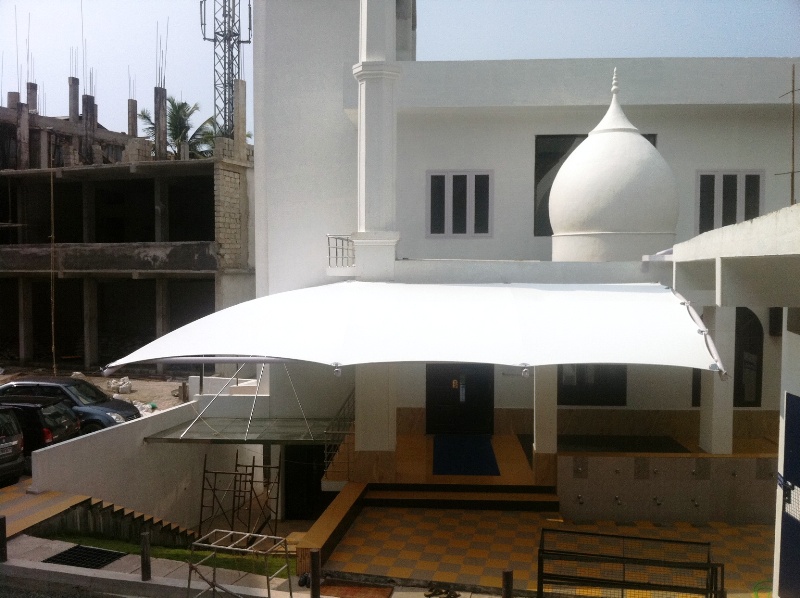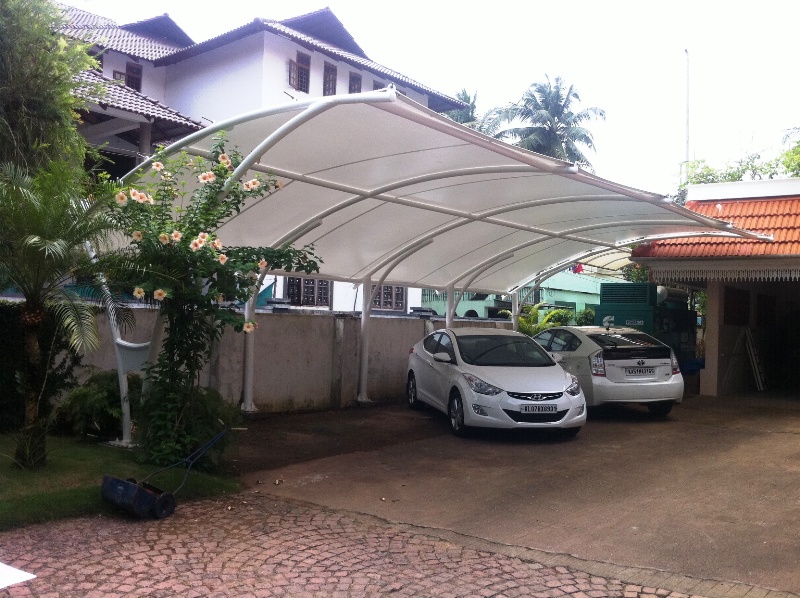 Tensile facades are a cost-effective and creative way to add fencing and shading to office buildings, parking garages, and stadiums. At half the cost of mounted screening, these tensile materials are a cost-effective alternative to perforated metal and metal mesh.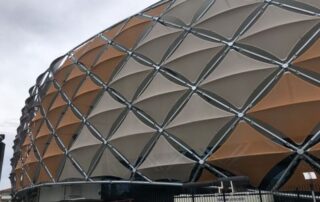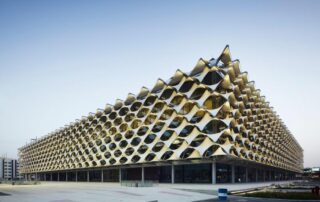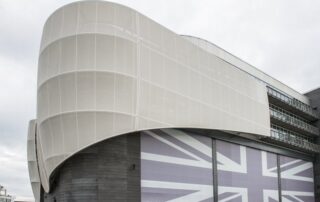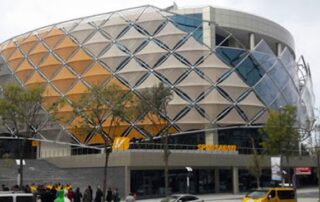 Shade Arabia designs, manufactures and installs commercial tensile membrane awning structures that are low-maintenance, provide plenty of filtered light, and are environmentally friendly. Our innovative designs creatively blend the elements of traditional awnings and contemporary tensile membrane structures.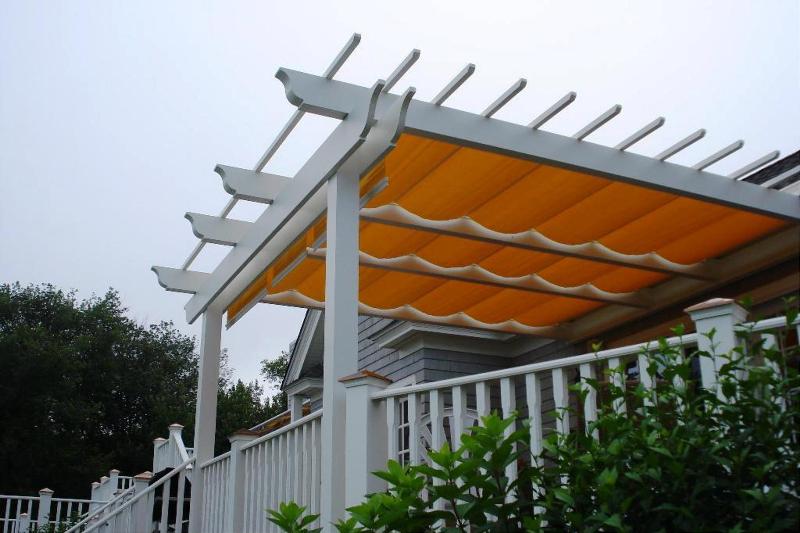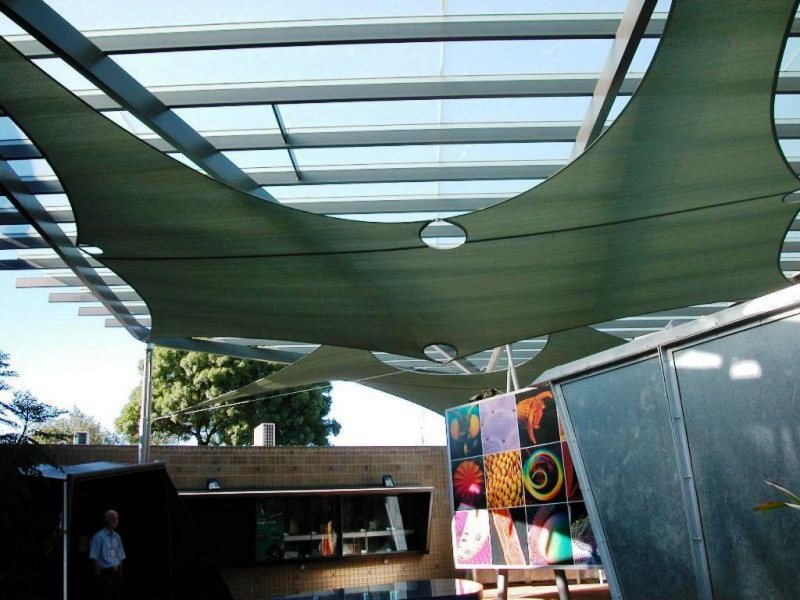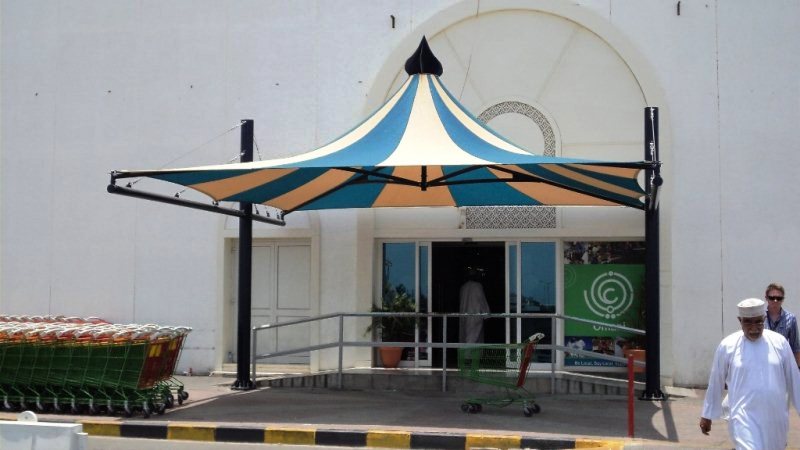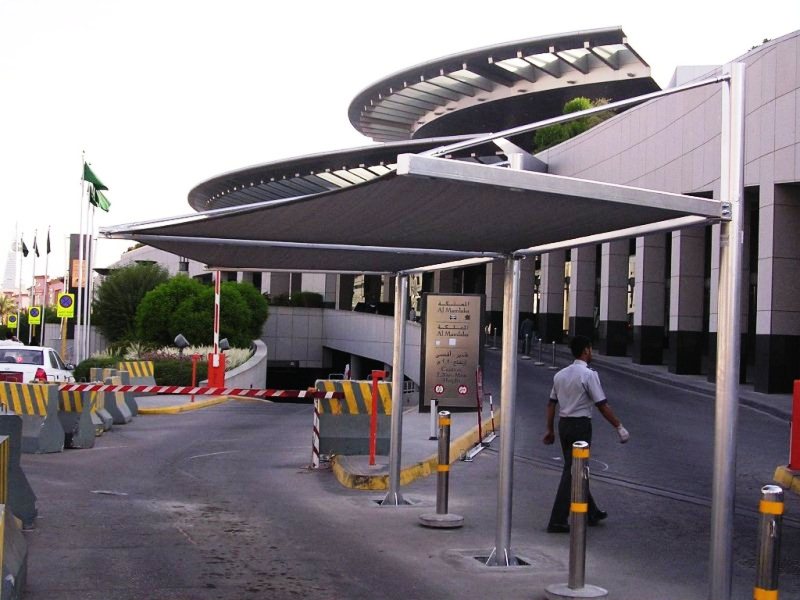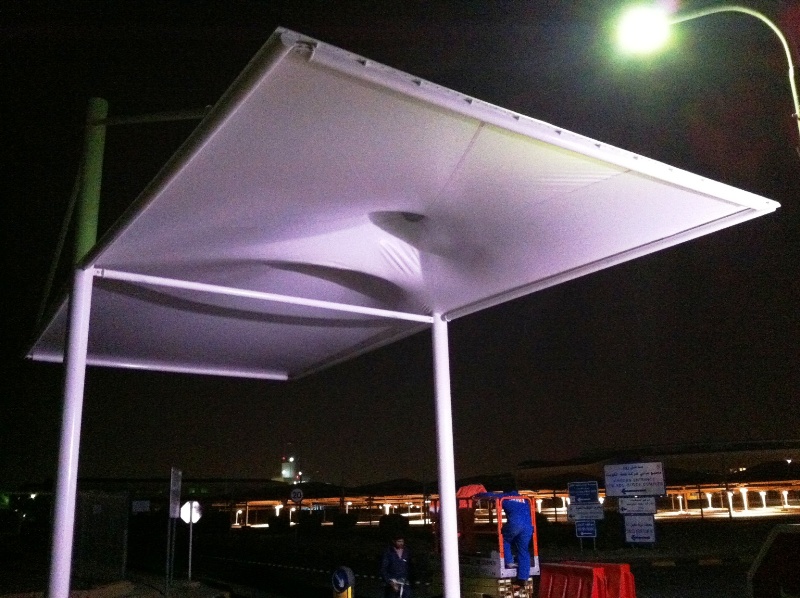 Membrane Building Envelopes
Our tensile building envelopes offers flexible solutions ranging from discrete building components like membrane roofs and facades integrated into conventional construction, to complete membrane building envelopes.
Canopy Tensile Membrane Structures
Shade Arabia designs, engineers, and installs canopies which are overhead roof structures that provide shade or shelter from all kinds of weather conditions. Our tensile membrane canopy structures are ideal for city parks, outdoor eating areas, and other public spaces.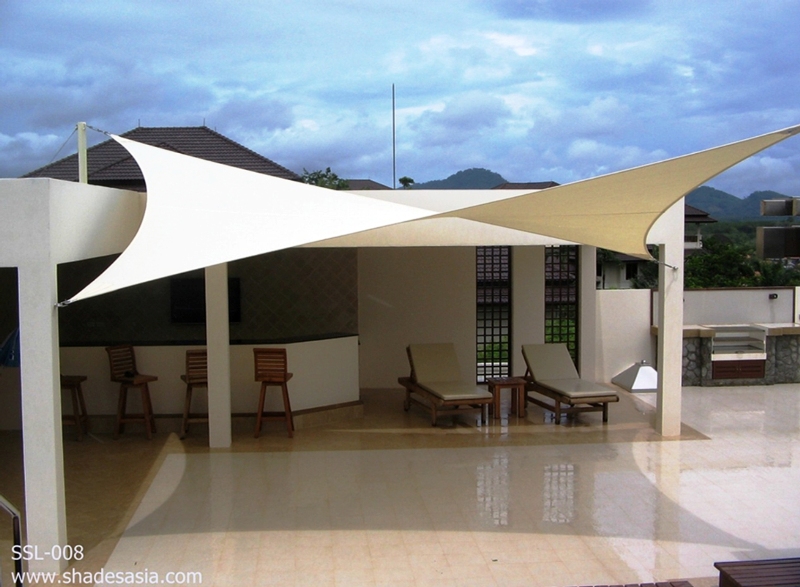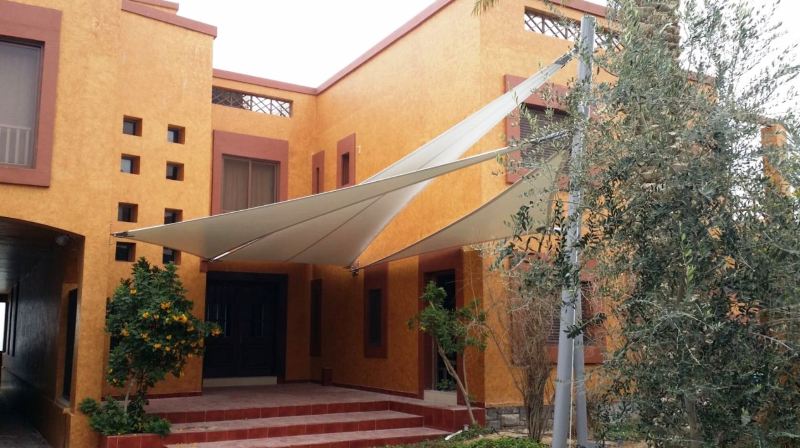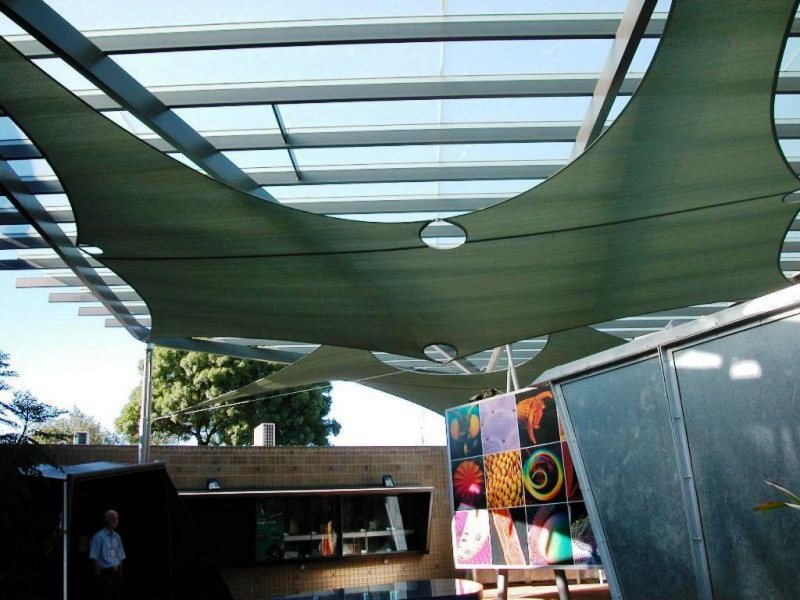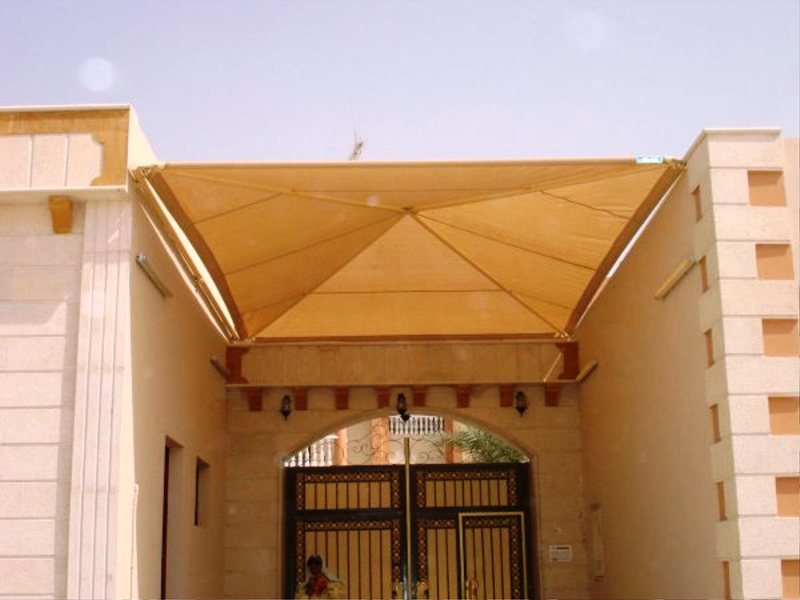 Covered Entryway Structures
Shade Arabia designs and installs tensile membrane covered entryways that range from portico-style structures that cover the entrance of a building to porte-cochere structures to provide shelter while entering or exiting a vehicle. Our covered entryway structures are contemporary interpretations of classic architecture.
Interiors
Shade Arabia transform an interior space with sculpted tensile fabric elements. Lightweight and economical, tensile fabric can be customized to create a unique visual experience.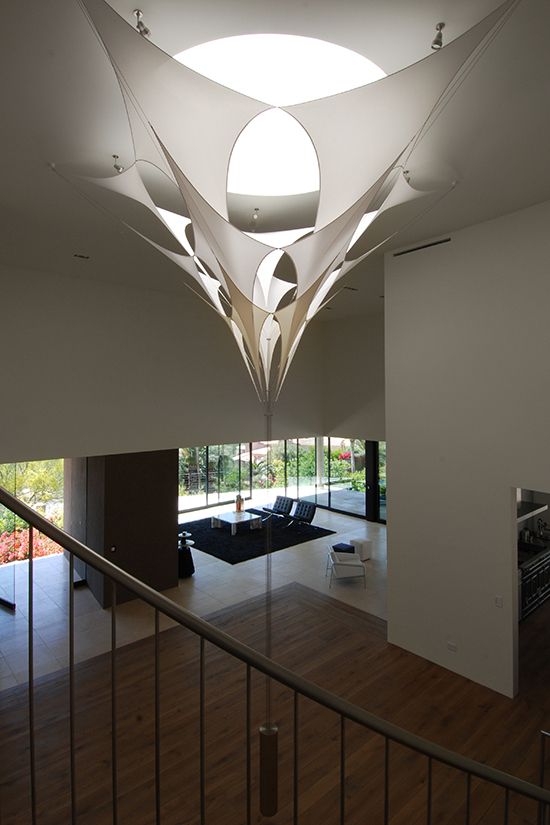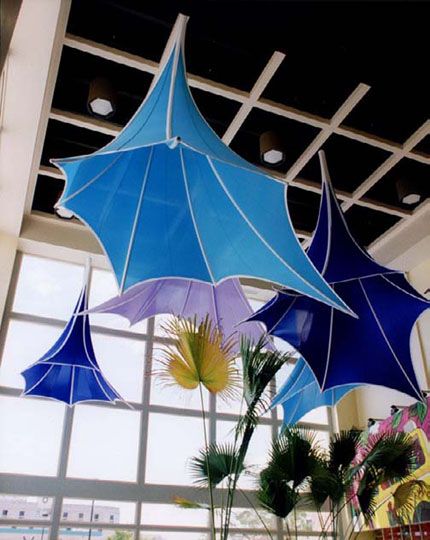 Cladding solutions
We supply and install most commercial cladding systems including aluminum composite panels, metal cladding and louvre solutions. We offer an expanding range of cladding profiles and materials; enabling installers, architects, builders and homeowners to find suitable solutions for their projects.
Writing – We design and install K-Span and other metal roofing structures which are versatile as a rapidly erectable lightweight mobilization structure.
At vero eos et accusamus et iusto odio dignissimos ducimus qui blanditiis praesentium voluptatum deleniti atque corrupti quos dolores et quas.